RetroComment : February-Free-For-All – 29th February 2012
Dateline 29th February 2012
To close the February Free For All – which in all honesty has been a bit of a disaster content wise but Bear with me because the Mega Drive is up next and I absolutely love that machine – I thought it best to close out with another patented RetroSection list. They are easy to do and don't require too much taxing of the old brain cells. I can feel the writer's block gradually lifting and personally cannot wait to get my teeth into the mass of Mega Drive games that await me.
So join me as we bid farewell to February and welcome the much warmer, brighter and altogether more appreciated March with some more retro musings…..

WHY CAN'T I GET ON WITH……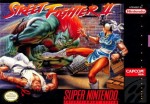 STREET FIGHTER II – Hailed as one of the best beat em up games ever, and hailed by me as a button mashing nightmare of a game. I for one cannot and will not see the appeal of this side-on fighting game. I resent having to know all the button combinations beyond kick and punch. Too may of my formative years were spent being pulverised by people who knew what they were doing. Nothing was guaranteed to piss me off more than another night playing Street Fighter II on the SNES. Just for the record I tried to play it the other night…..and still couldn't do any more than punch or kick.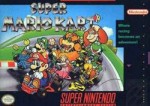 SUPER MARIO KART – It might seem like this is turning into a hatred for all things Nintendo but I can assure you it isn't. No matter what version of Mario Kart it is, I simply cannot think of anything worse – well maybe a night in playing Street Fighter II. If it wasn't for the total unfairness of it all, I might like it. My friends have always agreed that there is a certain unpredictability about it and friendships have been strained because of it. I will admit a liking for Double Dash on the Gamecube, however, but that version along with Mario Kart 64 are regarded by many as inferior to the original Super Mario Kart – therefore meaning that I only like crappy versions of Mario Kart, which in my opinion is most of them.
WHY DOES THIS NOT EXCITE ME LIKE IT SHOULD…..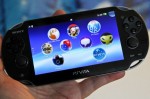 THE PLAYSTATION VITA – Seriously I am about as unexcited about this as I am excited to be getting a new motorised polisher for my car. The 3DS died on its arse when it was launched and only now, because of Mario releases, is it beginning to get noticed. Time will tell on the Vita but for me it's not something I care two jots about.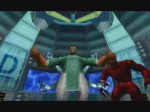 N64 AND PS1 GAMES – Some of these games look absolutely  horrible now compared to when we first came across them back in the day. Two examples spring to mind – Turok on the N64 and Spiderman on the PS1 (Probably because I have played these two fairly recently). When Turok first came out it was well received but playing it now sees you running round in a foggy atmosphere with not much going on. Ditto for Spiderman which is ruined by some god awful polygonyish graphics at the start of the game. I know it's meant to be a comic book but some of this is barely playable. Why have games like these aged so badly? Are they now more unplayable than less technically advanced games i.e. Frogger? Pop a PS1 game in your PS3 and you'll soon find out.
IT'S TIME TO RUMBLE – SOME REASONS WHY SOME THINGS ARE BETTER THAN OTHERS (AND OTHER FANBOY ARGUMENTS)
WHO WOULD WIN A FIGHT BETWEEN :
C64 V SPECTRUM V AMSTRAD
The C64 had the most awesome music chip of all time
The Amstrad came with a green screen monitor
The Spectrum was responsible for a whole generation of gamers and coders
RESULT : I like music so the C64 just takes it from the Speccy
MEGA DRIVE V SUPER NINTENDO
The Mega Drive came in black whilst the SNES was sort of beigy cream
Sonic AND Mario – two killer games and practically inseparable
The SNES had Mode 7 tucked away to give some fairly impressive 3D stuff
The Mega Drive was the console which revolutionised home gaming and had at least a 12 month head start on the SNES
RESULT : Close to call but I'd have Sega's black beast winning by a nose
AMIGA V ATARI ST
The Amiga, while occasionally suffering from lazy porting of games from the ST, was superior in graphics, sound and capabilities
The ST was crap
RESULT : Duh…...
GAMEBOY V GAME GEAR V LYNX
Although the Game Boy was monochrome it actually made the portable gaming market its own – and came packaged with Tetris
The Game Gear ate batteries and was the size of a small house
The Lynx did exactly the same as the Game Gear, and didn't even have a TV Tuner
RESULT : Are you mad ? Game Boy by a distance
PS1 V SEGA SATURN V N64
Sony showed that you could make games using CD's that were pretty good
The Saturn suffered because it was too late to market, causing irreparable damage to Sega
The N64 was hampered by being cartridge only which came in those silly cardboard boxes. Some games needed you to invest in an expansion pack because the cartridge was bigger in memory terms than a stock N64 could handle
RESULT : No looking beyond the PS1 on this one. The N64 comes a close second though.
DREAMCAST V PS2 V XBOX V GAMECUBE
The Gamecube and the Dreamcast could not play DVD's
The XBOX was made by Microsoft, which in turn wasn't all that bad a thing as people made out at the time
The PS2 was first to market, took hold of it and never let go – they were still making games for it in 2011 – and it outlasted all it's rivals
The Gamecube never took off after a lacklustre launch
The Dreamcast never took off because Sega were last to market and despite making a damn fine machine, had no takers
The XBOX was made by Microsoft which turned out not to be as good a thing as people made out at the time
RESULT : PS2 takes it with the rest fighting amongst themselves for second place.
Comments are closed.